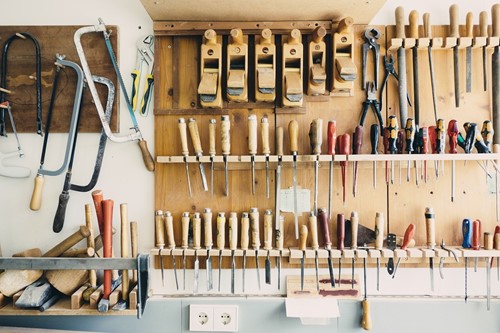 When your garage doesn't have enough space for your car and storage items, you don't have to start parking in your driveway. A garage bump-out addition can give you the extra space you need. Building one of these additions can be simple or complex depending on how much space you need and other factors, such as adding features or custom storage solutions. Whether you plan on building a small garage bump-out addition to store a few items or a large one to fit another vehicle, keep the following in mind.
Check Local Building Codes
Your local municipality might have certain rules for you to follow when you build a garage bump-out addition. You should go through these regulations to make sure that your addition will be constructed properly and meet local building codes. Once you've checked these codes, you can continue planning your addition.
Select Your Bump-Out Location
Your garage addition should be placed in a location that fits your needs, which depends on why you're building a bump-out. You might be able to build a small addition onto the side of your garage or behind it if you just need enough space to store gardening tools or fit a workbench and tools. However, you might need a much larger addition if you need to park another vehicle in your garage. In this case, a bump-out location is typically done on the side of your garage, so that you can more easily install a larger garage door.
Select Your Bump-Out Materials
The materials you use for building your garage bump-out addition should be durable enough to withstand adverse weather and regular wear and tear. For example, you can use pressure-treated wood for your flooring and attach a shed roof on top. You should take time to compare different materials that can be used for garage bump-out additions, so that you can find one that fits your budget while offering a high amount of durability. Keep in mind that the exterior part of your addition should match the rest of your garage, or it might end up looking out of place.
Add Storage Solutions
When your garage bump-out addition is being done for storage, you should include storage solutions that help you keep this area organized. You might add built-in shelves in your garage addition, or you can put in storage cabinets for keeping items out of the way and out of sight. You can customize your garage bump-out addition storage to ensure that it meets your needs.