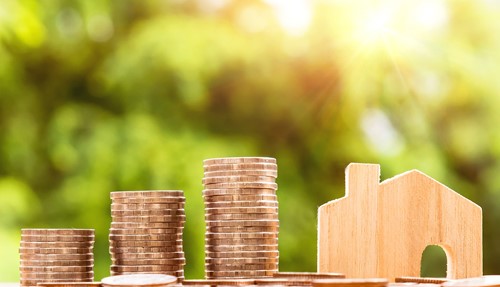 When you're making upgrades to your home, aim for changes that have a higher return on investment (ROI). ROI refers to the amount of money you can expect to recoup when you sell your home. Changes that have a higher ROI mean you can expect to recoup a higher amount compared to what you paid for these upgrades. You might spend more on these upgrades in some cases, but you'll get all or some of that money back when your home sells. Knowing which home upgrades have the best ROI can help you choose which changes to make to your home. Keep the following in mind, since these upgrades can help homeowners recoup more overall.
Manufactured Stone Veneer on Exterior
Manufactured stone veneer on the exterior of your home offers one of the highest ROI out of all home upgrade projects. This veneer can give your home an elegant look or a more rustic one, depending on the style of stone you choose. You don't need to cover all or even most of your exterior with this veneer. In fact, covering about a third of the lower part of your exterior that faces the street is all you need. When you choose manufactured stone veneer for your exterior, you can expect to recoup roughly 95 percent of the cost. Average costs for this job are around $9,357.
New Garage Door
Replacing your garage door might not seem like it would have that much of an impact on your home value compared to making other changes. However, garage door replacements have a high ROI, making them a good upgrade. For the highest ROI, choose a high-quality steel garage door with foam insulation, thermal seals, galvanized steel hardware and windows with insulated glass. When you replace an outdated or older garage door with a new one, you can expect to recoup around 94 percent of the cost. This type of home upgrade costs roughly $3,695 on average.
Minor Kitchen Remodel
Making some minor or smaller changes to your kitchen is a solid investment in terms of ROI. These changes don't involve tearing out any part of your kitchen or making any other big changes. Examples of minor remodeling jobs in kitchens include replacing cabinet doors rather than entire cabinets, replacing countertops, installing new flooring and replacing appliances with energy-efficient ones. You can expect to recoup around 77 percent of the cost to make these minor upgrades to your kitchen. These changes typically cost around $23,452 to make.
Fiber-Cement or Vinyl Siding
When you need to update the siding on your home, consider choosing vinyl or fiber cement for a higher ROI compared to other materials. Fiber-cement siding or vinyl siding with a water-resistive barrier can provide your home with a fresh look while boosting its value. When you replace worn or older siding with vinyl siding, you can expect to recoup around 74 percent of the cost. When you replace your current siding with fiber-cement siding, you can expect to recoup around 77 percent of the cost. Vinyl siding replacement typically costs about $14,359, while fiber-cement siding replacement costs an average of $17,008.