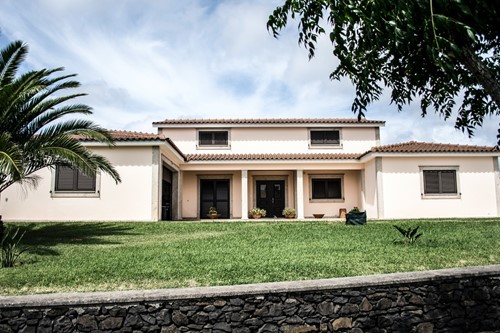 Increasing the curb appeal of your home's exterior can be a challenge. With so many details to consider, it's difficult to know where to start. It can be even more difficult to create a budget for a lot of desired upgrades and changes. Luckily, there are some effective changes you can make all on your own while saving money.
Here are a few simple DIY projects to boost your curb appeal:
Paint Your Front Door
While it might not seem like much, changing the color of your front door can have a profound effect on first impressions. Even a fresh coat of paint in the door's original color can make a big difference. The best part is that repainting your door is a simple DIY project you can easily accomplish in one weekend. All you'll need is a power sander to create a clean surface and your choice of paint. You'll also want to make sure you choose paint that will protect your door from the elements. This will keep it looking great for a long time and boost your curb appeal by instantly upgrading the entrance to your home.
Upgrade Your Fixtures
If you still have the original fixtures that came with your home, they could likely use some maintenance or replacement. If your home was built decades ago, your fixtures might also need a style upgrade so as to not make your home appear dated. To remedy this, consider purchasing new fixtures for your entry, such as lights and door hardware. Go for timeless but contemporary styles in order to appeal to the most buyers. While this is a fairly easy task, the cost of new fixtures can vary. If you would rather reserve funds for a different project, a more cost-effective option is to add new bulbs and finishes to your current fixtures. Even a deep and careful cleaning can make them look brand new.
Clean Up Edges & Walkways
If you have a grass lawn, now is the perfect time to clean up the edges. You can rent an edging tool from your local hardware store and use it to trim the grass into pristine, perfect lines that look professionally landscaped. Doing this for any edges against the sidewalk and any pathways or pavement you might have on your property will wow potential buyers with only a few hours' work. If you don't have a lawn, it's still important to check the edges of paths and pavement to remove weeds and any stray vegetation that might give the yard an unkempt appearance. Any flowers, shrubs or other plants that might stretch into the traffic path should be cut back as well. Not only will you improve accessibility to your home, you'll make your yard look like it was professionally landscaped all for the price of your time.
Every improvement you make to the exterior of your home is an investment, no matter how small. Never underestimate the effect that simple DIY upgrades can have on your overall curb appeal.